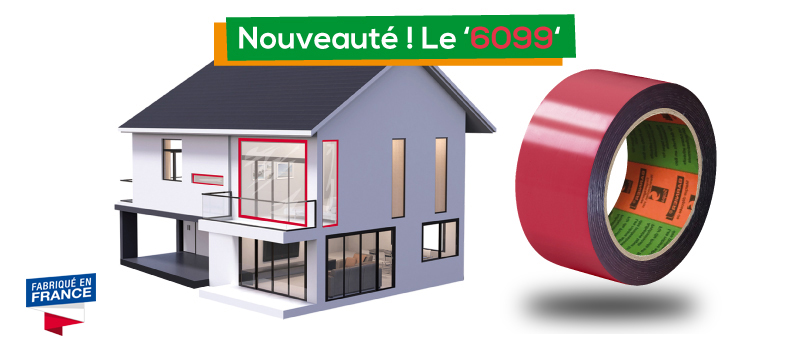 11 Mar, 2020
New product : Le Rouge (6099)
A tough, flexible red polyethylene film coated with a high tack acrylic adhesive: the perfect combination for effective, long-lasting protection of painted aluminium surfaces (sandblasted/textured or smooth finishes).
The
protection of painted aluminium frames with sandblasted/textured or smooth finishes
. Masking and protection of painted aluminium profiles, door and window frames.
The + products :
Thick and robust film: excellent protection against knocks and shocks.
Confortable and flexible: ideal for uneven surfaces.
Instant fixation thanks to its strong tack.
Excellent UV resistance (up to 6 months for sandblasted finish, 1 month for smooth finish)*.
Excellent humidity resistance.
Hand-tearable.
High temperature resistance: -20°C to +70°C (recommended shrinkage temperature: +10°C to +30°C).
Dimensions : 50 mm X 30 M
*Due to the many types and surface finishes of the coating, it is advisable to test and validate the behaviour of 6099 on the specific type of substrate according to the application conditions.