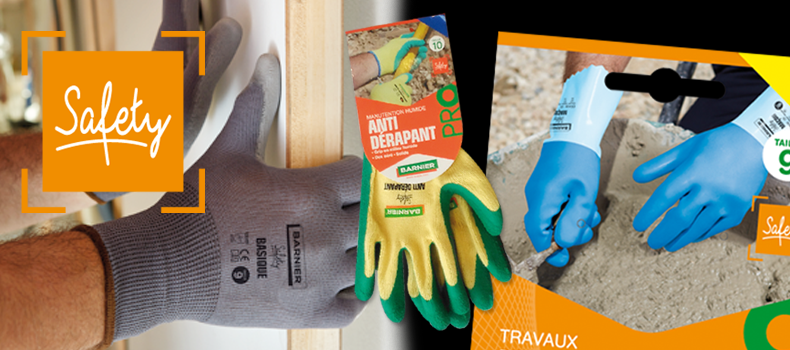 10 Sep, 2018
NEW RANGE: GLOVES PROTECTION
Barnier Safety: a range of hand protection, tailor-made for building professionals, meeting all BARNIER® values: professionalism, quality and durability. Many customers have already followed us, seduced by its dynamic merchandising, the quality of the products, the relevance of the logistic consolidation and the assurance of an increase in sales.
Personal protection is an important issue because the equipment usage rate of building stakeholders in France is still too low. We have therefore defined a tailor-made range, which meets the requirements of each business and provides a quality response.
For this range we have developed a unique merchandising tool for upselling: with a hand measuring digital tablet. Simply put your hand on the screen of the tablet to know your glove size. A very fluid menu makes it possible to consult all the technical information of the gloves offered. Robust and secure, this new tool will be the star in your free services!
Major names in professional distribution have already chosen BARNIER Safety. This demonstrates the relevance of a specialised supplier offering a tailor-made range.
Please discover this new range on our website.
Our team remaining at your disposal and listening to you.