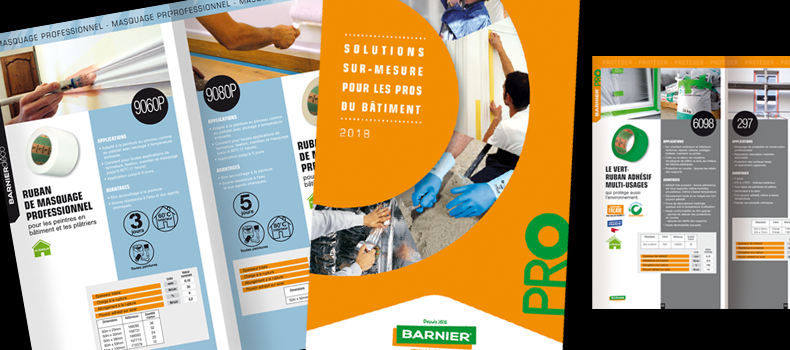 10 Sep, 2018
NEW CATALOGUE BARNIER® PRO
BARNIER® has just released its new 2018-2019 catalogue where you will find all of our tailor-made solutions for building professionals.
This catalogue allows you to directly look at the products you are interested in according to our different ranges. You will find our new Barnier Safety range with our range of gloves.
Our teams have made improvements to our offer by expanded our ranges.
In this catalogue, you will also see the evolution of our merchandising including our Cut Cases, easy to place on your shelves, which will generate additional rotations to your inventory.
Barnier Pro offers a dynamic product portfolio that is for the development of your market shares.
Do not hesitate to contact us if you wish to receive a catalogue in paper format.